Werkplaats
Wij hebben onze eigen werkplaats, samen met een ruim kantoor in Nieuwkuijk, Nederland. Wij ontwerpen en bouwen onze units zelf. De hoogte van de werkplaats is 10,5 meter en we hebben twee bovenloopkranen van 12,5 ton en 1 bovenloopkraan van 5 ton. Ons maximale hijsvermogen is 25 ton.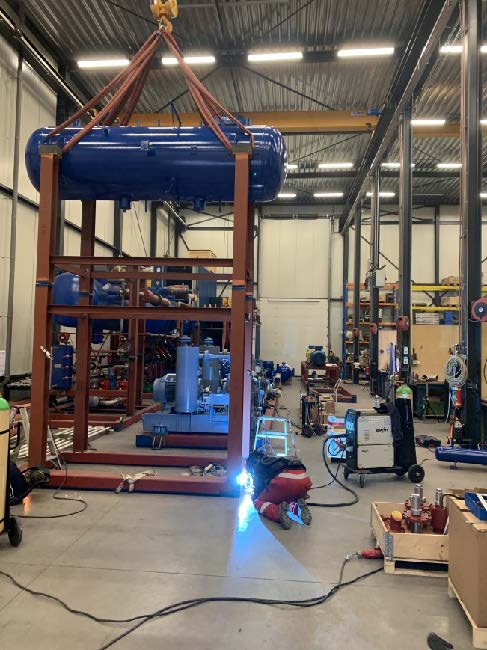 Ontwerptools
We gebruiken de nieuwste versies van onze ontwerptools. Al onze units zijn ontworpen met 3D-ontwerpprogramma's. Onze ontwerptools:
Solidworks premium

Autocad 3D-2021

HTRI (Heat Transfer Research Institute) for the design of Shell and tube Heat exchangers

Lauterbach for strength calculations
Onze mensen
Het allerbelangrijkste na bovenstaande opsomming zijn de mensen binnen ons bedrijf. Wij hebben bekwame, toegewijde en goed opgeleide mensen die er eer in stellen om de best mogelijke oplossingen en service aan onze klanten te leveren. Wij waarderen langdurige relaties met onze klanten en zullen daarnaar handelen.